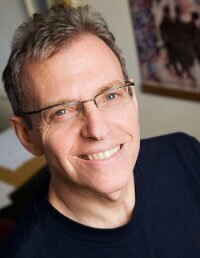 Senior Research Fellow, 2018-2020
Toward a Refined Racial Economy Perspective: Gentrification and Political Resistance in Chicago's South Side Blues Clubs
As Chicago's poor, largely African American South Side residents negotiate the rise of something unexpected, gentrification, subterranean processes of resistance are alive and well. This proposed research, with two goals, firstly restructures and advances an interdisciplinary theoretical perspective, racial economy, and second, uses it to unveil the nuances and intimacies of this resistance politics. Firstly, I seek to critically "spatialize" the racial economy perspective in a new and novel way, drawing on the work of Ed Soja, Neil Smith, Doreen Massey, and other "scholars of space" around their articulations of the power of discursive space as this is used in narratives. Racial economy has notably imposed a massive erasure on the power and prowess of discursive space that embeds in racialized narrative. Secondly, this revisionist perspective is applied to understand a new politics having gained a foothold in Rust Belt subaltern environments generally, and these blues clubs specifically, what Ananya Roy calls a politics of emplacement, which we know too little about. This politics, enacted in the cracks and crevices of taken-for-granted local life, has been only recently recognized.To accomplish these goals, the proposed research interrogates everyday social engagements in two current blues clubs in South Chicago, Linda's Place and the New Apartment Lounge.