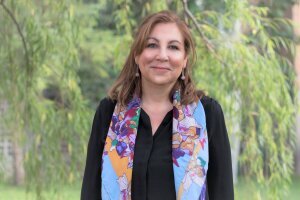 Senior Research Fellow, 2017-2019
Habits of the Heart: Affective Attachments in the Public Sphere
The deconstruction of the reason/passion dichotomy undertaken by emotion and affect studies has already lead to an important critical reconsideration of the emotional dimensions of collective actions and of politics. My book in progress moves that scholarship into a comparative framework through a transnational analysis of the politics of affect and habit in relation to the multitude.  Drawing on emotion and affect theories, cultural studies and political philosophy, as well as on a broad range of cultural texts, I will explore the collective affective dispositions elicited by narratives and performances of citizenship at moments of political crisis: the movement of the Outraged in Spain (2011), independence referenda in Scotland and Catalonia (2014); peace agreement referendum in Colombia (2016); and the international wave of women's protests that took to the streets in January and March, 2017. This project illustrates how habit and affect secure social order and conformity, but also how they can also bring about social change and new collective orientations.