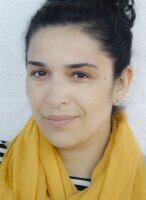 Junior Research Fellow, 2016-2018
Ricanness: Staging Time in Anticolonial Performance
Ricanness examines how acts of bodily endurance performed by both Puerto Rican artists and revolutionaries serve as aesthetic and political interventions under colonial temporality. To consider what it means, feels, senses to be Rican in the world, this manuscript engages with Rican performance/video art and historical events of insurrection as performance sites that subvert and resist the grips of colonialism through temporal strategies such as duration, exhaustion, dying, waiting, and pausing. By placing in conversation Continental philosophy, anticolonial theory, Latinx performance studies, and queer theory, this book argues that the spatial politics that define Ricanness and US/PR relations must be revisited through the colonization of time. In doing so, this project contends that each artist and revolutionary creates their own bearable and temporally fashioned island through alternate narratives of perseverance, belonging, being, life, and death.