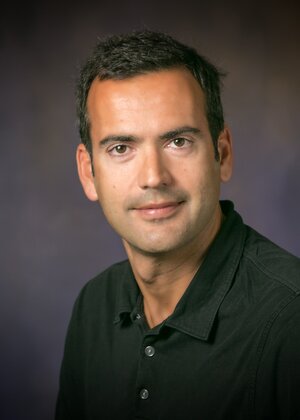 Senior Research Fellow, 2020-2022
"Blind Cinema: Visually Impaired Cinema and the Somatic Sensorium" 
My book-length project on the subject of blind and visually impaired filmmakers and their development of a particular filmic style I am calling the "blind gaze" engages with critical disability studies and phenomenological film theory. The book has two key aims: first, to raise critical awareness about the work of blind filmmakers, and second, to establish the contours of a blind cinematic style through theories of the gaze and haptic visuality, even as the "haptic" is problematized as a theoretical term that often disregards the real-life embodied experience of the blind. Blind Cinema will also be the first book to study how visually impaired filmmakers use digital media both to make visible the experience of disability and to destabilize stereotypes about the blind. My analysis of specific films by blind and visually impaired directors, as well as of collaborations between blind and sighted filmmakers will show how the aesthetics and content of these works represent the experience of blindness as embodied, fully lived, and valuable. The project considers how new technologies of vision are giving blind filmmakers access to the tools and techniques of filmmaking and how their innovations are transforming our experience of film and of visual culture. The filmmakers I study confront the primacy of the visual not only by emphasizing other senses, but by interrogating the reliability of vision, by investigating metaphors of blindness, and by providing a phenomenological experience for sighted viewers of how sightlessness mediates perception. Cinema by visually impaired filmmakers places the sighted within the sensory experience of the non-sighted, and enables the non-sighted to engage with film, the preeminent art of vision. Blindness, as depicted, mimicked, and enacted by these films, teaches us about response to adversity, what it means to "see" and "not see," and the epistemological limits of vision and sightedness. The book aims to empower the blind, not just as filmmakers, but as creators of a "blind gaze" that does not necessarily privilege sight, but embraces a fully embodied spectrum of the senses, a somatic sensorium. 
More information about Eduardo Ledesma