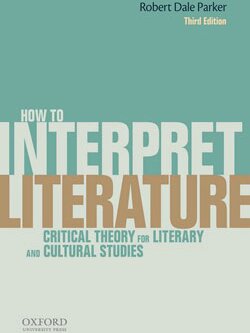 Offering a refreshing combination of accessibility and intellectual rigor, How to Interpret Literature: Critical Theory for Literary and Cultural Studies, Third Edition, presents an up-to-date, concise, and wide-ranging historicist survey of contemporary thinking in critical theory. The only book of its kind that thoroughly merges literary studies with cultural studies, this text provides a critical look at the major movements in literary studies since the 1930s, including those often omitted from other texts. It is also the only up-to-date survey of literary theory that devotes extensive treatment to Queer Theory and Postcolonial and Race Studies. How to Interpret Literature is ideal as a stand-alone text or in conjunction with an anthology of primary readings such as Robert Dale Parker's Critical Theory: A Reader for Literary and Cultural Studies.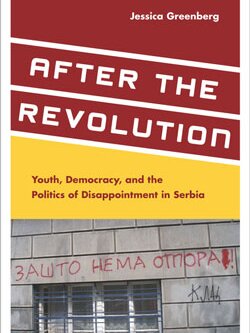 What happens to student activism once mass protests have disappeared from view, and youth no longer embody the political frustrations and hopes of a nation? After the Revolutionchronicles the lives of student activists as they confront the possibilities and disappointments of democracy in the shadow of the recent revolution in Serbia. Greenberg's narrative highlights the stories of young student activists as they seek to define their role and articulate a new form of legitimate political activity, post-socialism.
When student activists in Serbia helped topple dictator Slobodan Milosevic on October 5, 2000, they unexpectedly found that the post-revolutionary period brought even greater problems. How do you actually live and practice democracy in the wake of war and the shadow of a recent revolution? How do young Serbians attempt to translate the energy and excitement generated by wide scale mobilization into the slow work of building democratic institutions? Greenberg navigates through the ranks of student organizations as they transition their activism from the streets back into the halls of the university. In exploring the everyday practices of student activists—their triumphs and frustrations—After the Revolution argues that disappointment is not a failure of democracy but a fundamental feature of how people live and practice it. This fascinating book develops a critical vocabulary for the social life of disappointment with the aim of helping citizens, scholars, and policymakers worldwide escape the trap of framing new democracies as doomed to failure.
In the contemporary United States, matters of life and health have become key political concerns. Important to this politics of life is the desire to overcome racial inequalities in health; from heart disease to diabetes, the populations most afflicted by a range of illnesses are racialized minorities. The solutions generally proposed to the problem ofracial health disparities have been social and environmental in nature, but in the wake of the mapping of the human genome, genetic thinking has come to have considerable influence on how such inequalities are problematized.Racial Prescriptions explores the politics of dealing with health inequities through targeting pharmaceuticals at specific racial groups based on the idea that they are genetically different. Drawing on the introduction of BiDil to treat heart failure among African Americans, this book contends that while racialized pharmaceuticals are ostensibly about fostering life, they also raise thorny questions concerning the biologization of race, the reproduction of inequality, and the economic exploitation of the racial body.